Today I turned 40.
I've heard women say time and again that after 40 you just stop caring what other people think of you and live your life.
The thing is, I've always had a pretty wide and visible streak of 'who gives a fuck' when it comes to other people's opinions of my life and how I live it.  Which has made me curious to find out what that would become when I turned 40.
Now that day is here.
I'm not flustered by the number. Having my son turn 22 and my oldest daughter turn 19 this year…that flustered me. But 40? Nah.
What I am is finished.
I'm finished with the struggle to fit into a world I have never fit into. Ever.
I should probably back up a little and explain what about my life actually sits on the periphery….in what ways am I just shy of normal.
Motherhood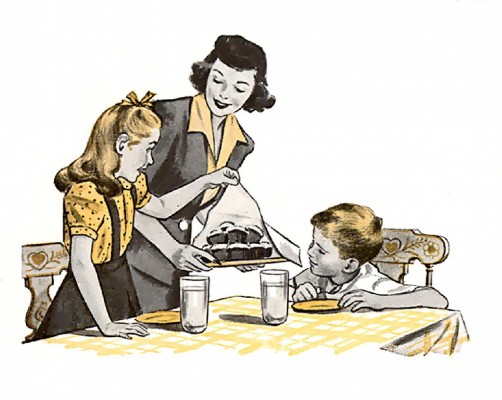 I was a teenage mom and a mother of two before I was old enough to legally drink.
When you're visibly pregnant at 20 and dropping your son off at preschool the other mothers whisper, but they don't try be your friends. I'm sure it didn't help that I looked quite a bit younger than I was. Still, potential friends were either my age and unable to understand the responsibilities of motherhood or they were moms that were unwilling to be seen cavorting with the girl the other moms loved to whisper about.
Then, I became a mom again in my late 30s….to twins. Again I missed the appropriate age window of the other moms. I won't even go into the endless and awful "better you than me" comments about having twins!
But not having a whole gaggle of mom friends wasn't so bad. I'm quite happily not interested in scrapbooking or home decorating or comparative parenting or play dates or…oh gawd please no….mommy & me classes. Yes, I know, it's heresy. I'm a heretic.
But there's more.
My Work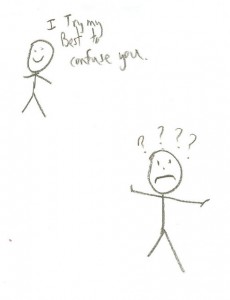 Let's start with the fact that I'm self-employed, which makes me an odd duck in grand scheme of people who earn a living. I'm also a work-at-home mom, which makes me an odd duck even in the world of the self-employed. Oh…and I'm a homeschooling work-at-home mom. But more on that in a bit.
To top it off, I'm a web worker …which just means that the majority of my client interaction and income earning is done over the internet.  Judging from the reactions I get at local networking events and family gatherings, this apparently is akin to voodoo or time travel.
And still there's more.
My views on pretty much everything
I am an unschooling, libertarian, atheist.  There I said it.  Though if you've known me for more than five minutes, none of this is a secret.  I tend to have a hard time biting my tongue about some things.
This all stems organically from a profound respect for individualism and personal accountability.  I'll spare you the soapbox about how our educational, political and religious systems are all rooted in some form of indoctrination. And how, in my not-so-humble opinion, indoctrination is the antithesis to individuality, creativity and innovation.
I said no soapbox, so I'll stop there.  If you want to know more about my views, all you have to do is ask or friend me on Facebook.  I'm an open book and I can vamp about them for hours…okay, you're right, days.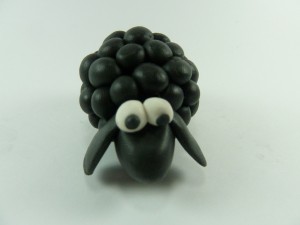 I would never expect everyone to see the world exactly the way I do. Mostly because that would be insufferably boring.  I am more than happy to share my opinions and am always fascinated by the conversations that take place when I do.
The point is that my point of view on pretty much everything tends to put me on the outskirts again.
I'm out of the bubble with other parents. With traditional homeschooling parents. I'm even on the outskirts with what seems to be the majority of other unschooling parents in that I'm not a vegan or into attachment parenting and in thinking it's incredibly important that my girls have manners.
Then there's the political and spiritual outskirts. Did you know most atheists are liberal? Did you know most libertarians are not atheists? And did I mention I live in East Tennessee which is quite possibly one of the most traditionally conservative corners of our fine country? So, yeah. Outskirts.
And still there's more.
The closet I'm busting out of…right now
There's one more thing about my life that is not like the others.  One more thing that informs how I live, how I parent, the choices I make, how I spend my time….everything.
It informs everything about me, but does not define me. Not anymore than any one of the things I mentioned above could possibly define me.
I don't talk about it because it's awkward.
But not talking about it is also awkward.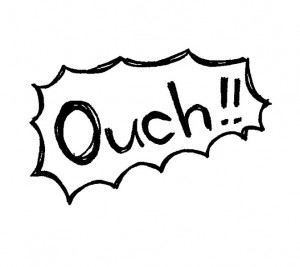 You see, I live with chronic pain. Every day. Chronic, persistent pain.
It's one thing I don't talk about often. Not because I'm ashamed or embarrassed, but because other people typically don't know how to respond.  Sympathy and pity are standard reactions. Most people with chronic illnesses don't want that. We just want the people we care about to be aware.
I have a connective tissue disorder known as Ehlers Danlos Syndrome Type III.  It causes my body to produce defective collagen. In Type III EDS, this mostly affects my joints and my skin. In other types of EDS, the organs and vascular systems can be affected…which is much more severe.
For me, in any given day, I typically have at least five or six joints that are subluxated or dislocated. I am most affected in my ribs, hands and knees.
The pain and way-too-easy, accidental dislocations keep me from being as physically active as I would love to be.  I even had to quit playing roller derby because of this disorder.  Oh, wait…roller derby…that's kinda on the outskirts of normal too, isn't it? Huh.
All of this lack of activity has led to weight gain…which seems to have plateaued at this point, so that's cool. The disorder also means that my energy reserves are depleted ridiculously fast. Fast as in walking from the parking lot into the store leaves me little to no reserves for actual shopping.
Having an invisible illness opens the door to all kinds of head trash.
Wondering if people are going to assume I'm so 'curvy' because I like my nutella a little too much?  (which I do)
Will they think I'm lazy because I don't play with my girls at the playground?
Will I miss out on all of the bonding at the retreat because I didn't go on the hike in the evening? Will they think I'm anti-social for not going? (which I totally can be)
If I ask my lunch companion to please drop me off at the door will she think I'm some kind of pampered diva?
The head trash never stops. Ever.
I don't expect it to stop because I magically turned 40 today…even though I may have been secretly hoping.
I'm just finished with it.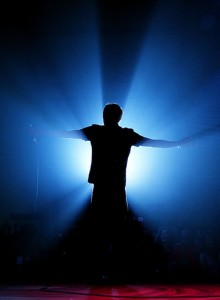 The 40 year struggle to find my place in this world, has taught me one thing: I can't change who I am…not that I'd want to…but even if I did, I couldn't.
This is me.  I can't stop being me anymore than I can stop being short.
I can stop expecting people to just know and understand what's going on in my head, in my heart, in my body.
I'm going to take a queue from my openness about my dissenting views on pretty much everything, and teach myself to be open about my illness as well.
It's time to push myself into the light. All of me. Even the jiggly bits that I don't necessarily want other people to see.
No, especially the jiggly bits. Because that's the stuff that makes us real.
Those are the things that connect us. Edge-walker to edge-walker.
Hmm, that's odd: We're a lot alike you and me.
What's that you say? You want to give me a birthday present?
Awww, I'd love that!
I'd love to know you a little bit better.
Share your tales from the periphery.  When have you been on the outside looking in? How does it feel to hide an immutable part of yourself from the world? How have you (or will you) overcome that?
Leave a comment or write a blog post of your own and link back to this post.
There will be no more hiding in the wings.
XOXO ~ Larah