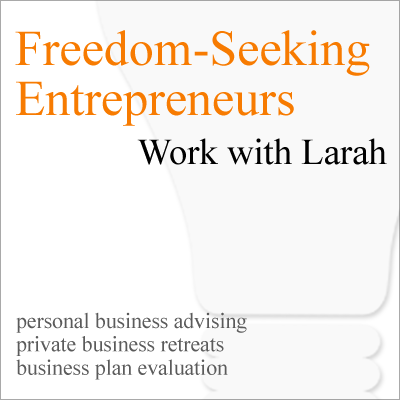 For you, the
independent, freedom-seeking entrepreneur
looking to start, grow & actually enjoy your own unique, life-centered business, I offer personal business advising, private business retreats and a business plan* evaluation.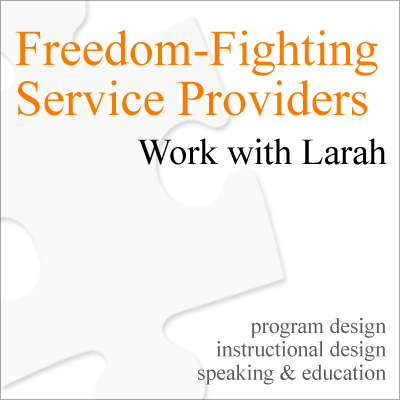 For you, the
freedom-fighting business or organization leader
that proudly supports the world's independent, freedom-seeking entrepreneurs, I offer program design, instructional & ebook design, speaking, seminars and workshops.
*I thought you should know that I use the term "business plan" loosely at best.